Administration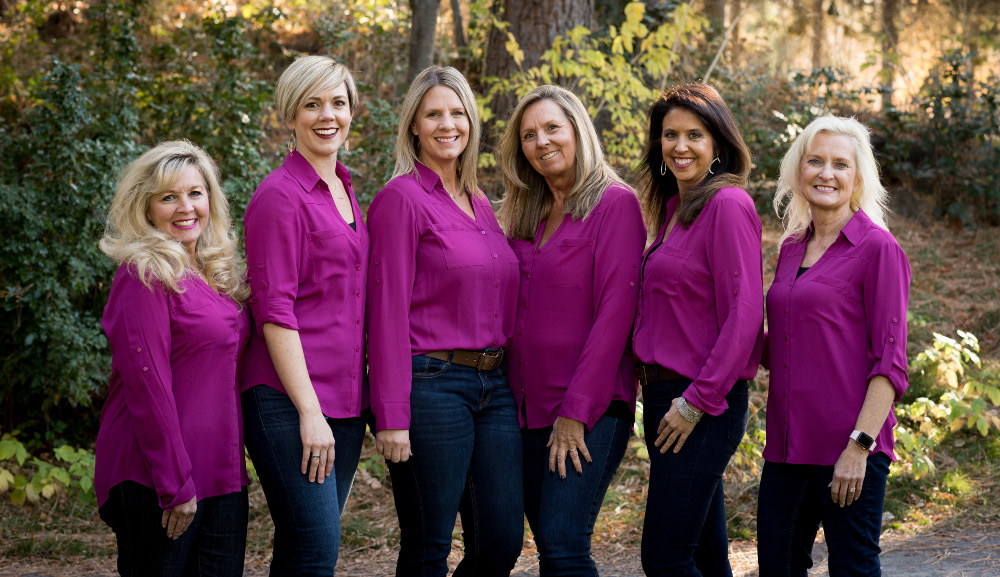 Kari
Office Manager
Beautiful Smiles are what we create here at The Brace Place! Dr. Wiater & Dr. Kang make our day's fun, and it is great to be part of this awesome team! My hubby & I love to travel & spend time with family and friends!
Shanda
Communications Coordinator
I joined the Brace Place Team in 2008. My kids were both patients here and I decided to get braces after seeing their amazing smiles! As an older adult getting braces I loved my experience and wish I would have done it years sooner! Our doctor's, staff and patient's fill my days with fun, laughter and wonderful smiles!
Jenelle
Financial Coordinator
Orthodontic treatment is a life-changing process. I love seeing how each person becomes happier, healthier, and more confident as their teeth are moved into proper position. I joined our practice in 2016 and love our family oriented doctors and team members who make sure everyone feels at home. I work closely with patients and families on financial matters, including contracts, to make sure they are able to get the care they deserve. I also schedule appointments and answer phones. When I'm not at The Brace Place I'm involved in Bible education, taking care of my family and exercising.
Angela
Scheduling Coordinator
I started in the dental field in 1992 and joined The Brace Place in 2018. I love interacting with the patients! I love to see and share in their excitement at the end of treatment. The doctor's and staff are so fun to work with, we have a great time and everyone is so kind and caring. I'm the mom to three wonderful children! We moved here 4 years ago from the Seattle area. We love everything Central Oregon has to offer, mountain biking, the river, restaurants and community events. I love seeing patients come in that I know from church, sports and my kid's school!
Twila
Invisalign/Observation Coordinator
I love meeting new people and connecting with our patients and families. Seeing people's smiles transform, and their confidence blossom, is the most incredible experience! Our doctors and team are knowledgeable, kind, and full of laughter. I'm so happy I joined the practice in 2014, bringing with me years of experience. I follow our new patients who aren't ready to start treatment. I also help throughout the front office, however I'm needed, and I'm cross-trained to assist in the clinic, as well.
I'm happy to be living here in Central Oregon! I love anything outdoors: hiking, boating, and kayaking especially. I also love time with my husband, kids, and grandkids.
Marie
Treatment Coordinator
I'm lucky because I get to meet our patients and their families at their first visit and then follow their transformation! I've worked in orthodontics since 1997 and became part of our team in 2015. I can honestly say that the doctors and team at The Brace Place take great care of each other and, more importantly, our patients! I handle the initial consultations, answering questions about treatment, discussing their diagnosis and proposed plan, and making sure they have all the information needed.
I grew up in Portland, where I married my husband, Greg, and we raised our four kids. Moving to Central Oregon is, as I call it, "being on our honeymoon for life." I enjoy hiking, rafting, kayaking, and love watching my grandsons!
Clinical
Cyndi
Lab Technician
I love playing a part in transforming someone's smile and, in doing so, transforming their life! It's amazing to watch a person become more confident and happier as they see their smile change. We have an incredible team and doctors at The Brace Place: I've been with the practice since 1982 and love that we're now creating smiles for the children and grandchildren of some of the first patients! I make indirect bracketing trays, custom mouthguards, and retainers that keep finished smiles perfect.
My passions? I love dentistry, travel, cooking, and Disneyland!
Morgan
Orthodontic Assistant
I feel so lucky to spend my days assisting our doctors in creating beautiful smiles. I also enjoy traveling to all of our offices around Central Oregon, not only is it convenient for our patients, but it's wonderful to see so much of the breathtaking scenery of the area. I love being a part of this team; they make work so much fun and easy to come in every day! I enjoy spending my free time outdoors, especially snowshoeing, hiking and backpacking. I also love to cook and spend time in the kitchen with my husband, Jason. We have a dog named Charlie who keeps us busy.